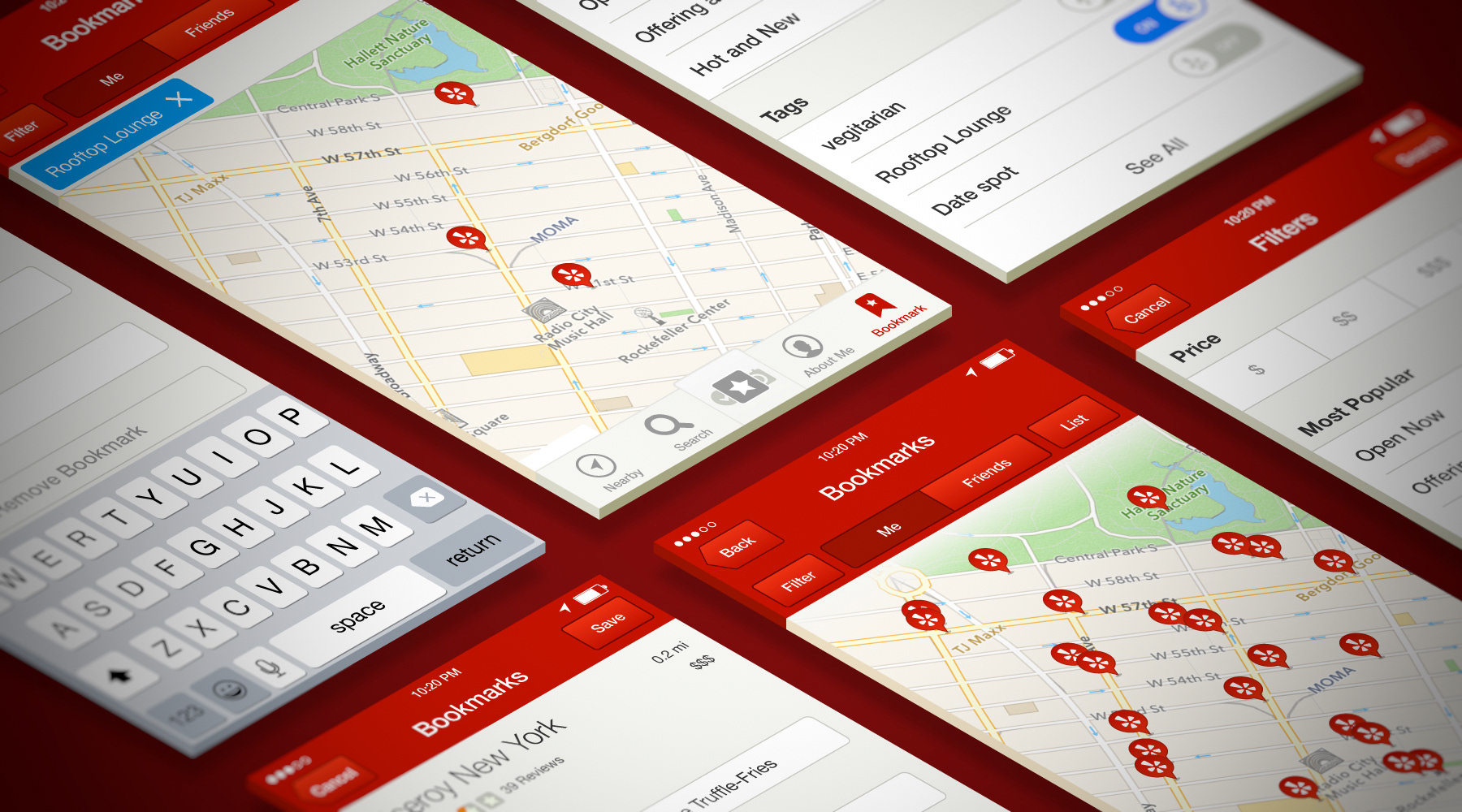 Improving Bookmarks on Yelps Mobile App
Yelp is a community-driven platform that allows users to find and rate businesses in their neighborhood or abroad. Beyond its primary purpose, Yelp can also function as a travel guide with nearly 45 Million listings of Businesses, Public Parks, and Private Institutions around the world. For the segment of Yelp members that use it in this fashion, they rely on one feature in particular. Bookmarks, severely underpowered and buried in an off-screen menu.
In this project, we'll examine how Yelper's use this feature.  Determine what pain points they experience when it's capabilities fall short of expectations. Then, design a prototype that successfully addresses the users needs.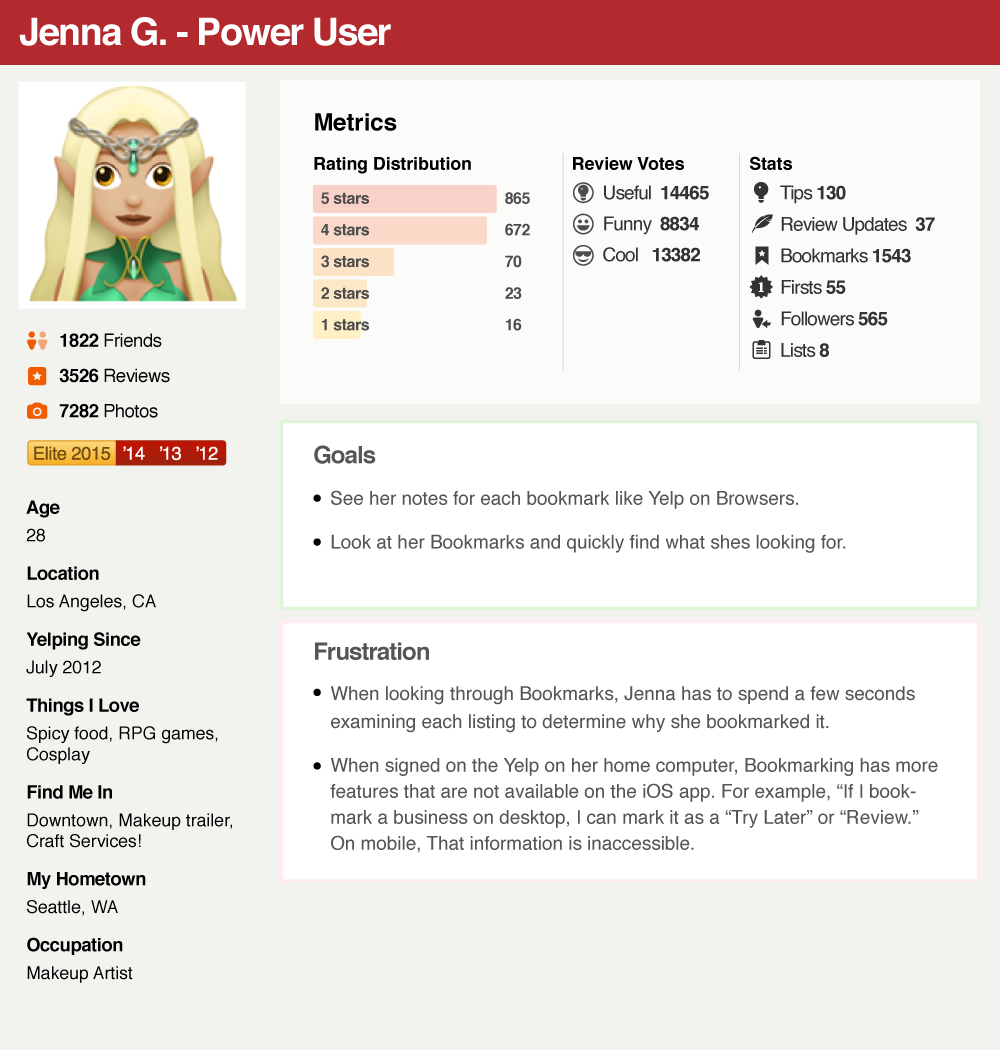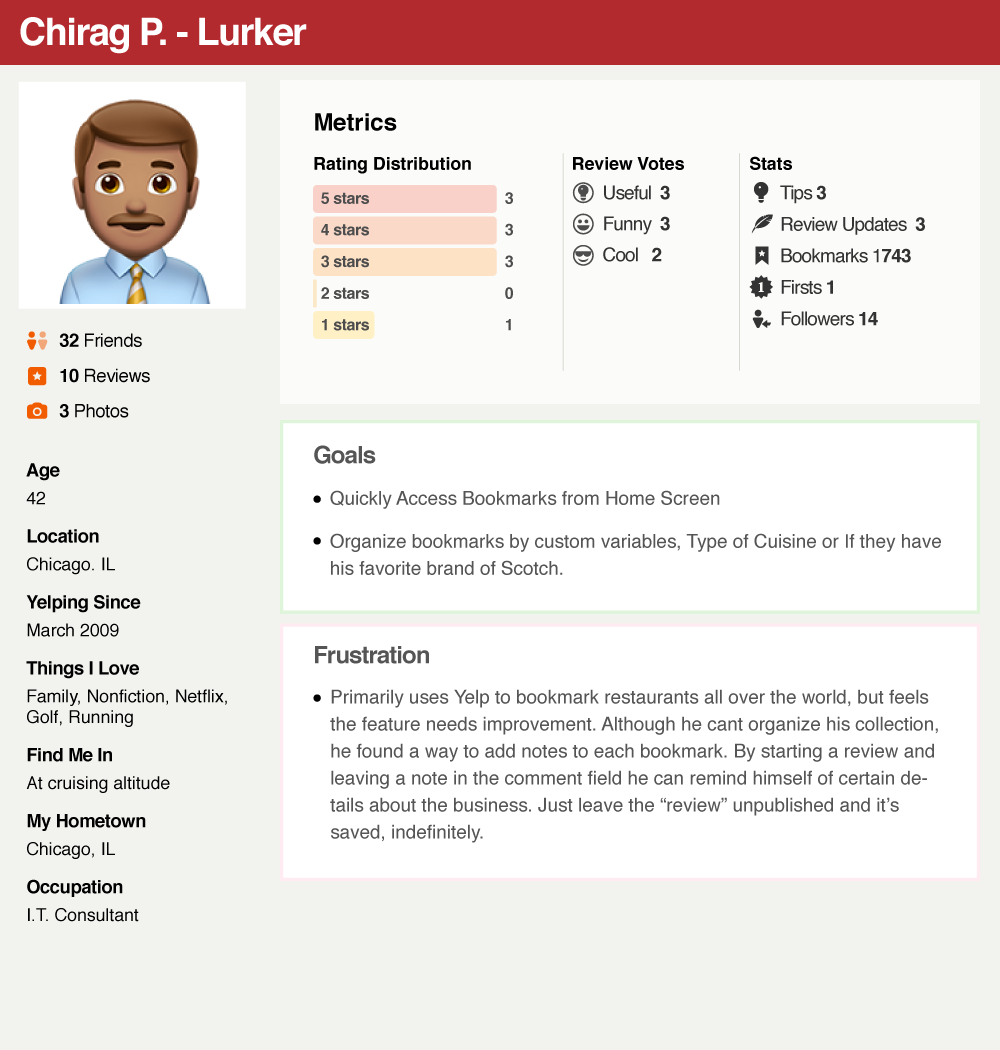 L I M I T A T I O N S
Bookmarks have limited functionality beyond Add/Remove. The only other option you have is to
Sort by Distance
,
Alphabetically
, or
Date Added
. There is also a Map view, where Sort is disabled.
H A C K    U S A G E
Currently, there is no system in place to remind the user why they bookmarked a business. One workaround is to re-purpose the
Write a Review
feature by making a note, then
Close
and 
Save as Draft
. Later on, If the user has forgotten why they bookmarked this location, click
Finish Review
to see notes.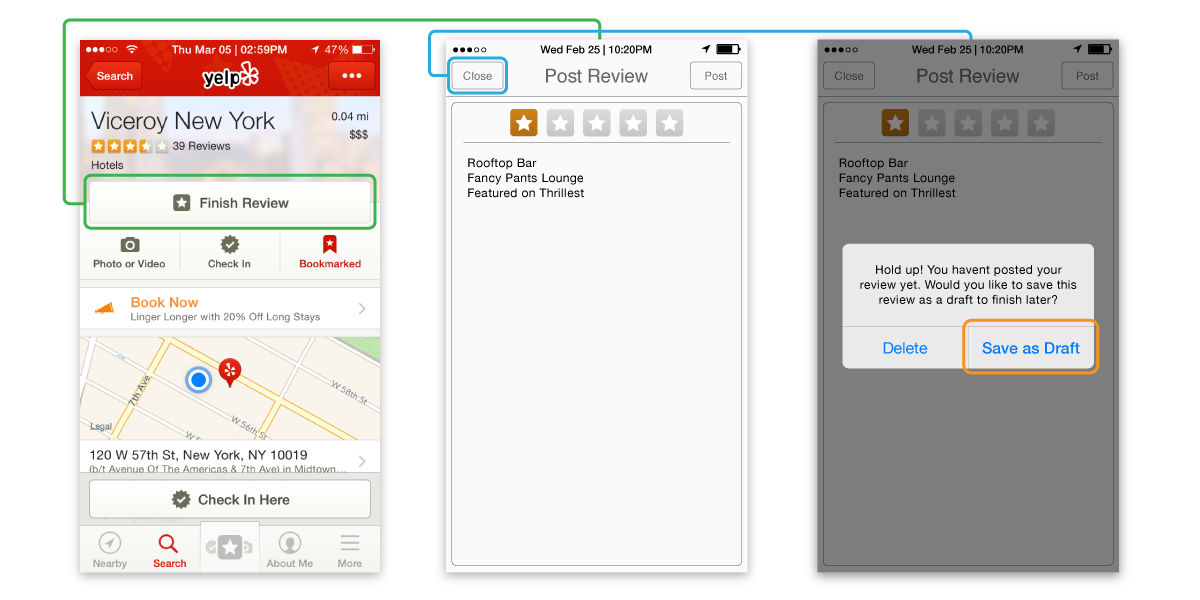 P R O J E C T   B R I E F
Expand the capabilities of Bookmarks: 

- Implement a system that allows users to organize Bookmarks into custom categories. 

- Allow users to filter and display Bookmarks according to those custom categories.

- Give users access to Notes feature that is available on Yelp for Desktop Browsers.

- Make Bookmarks accessible from Start Screen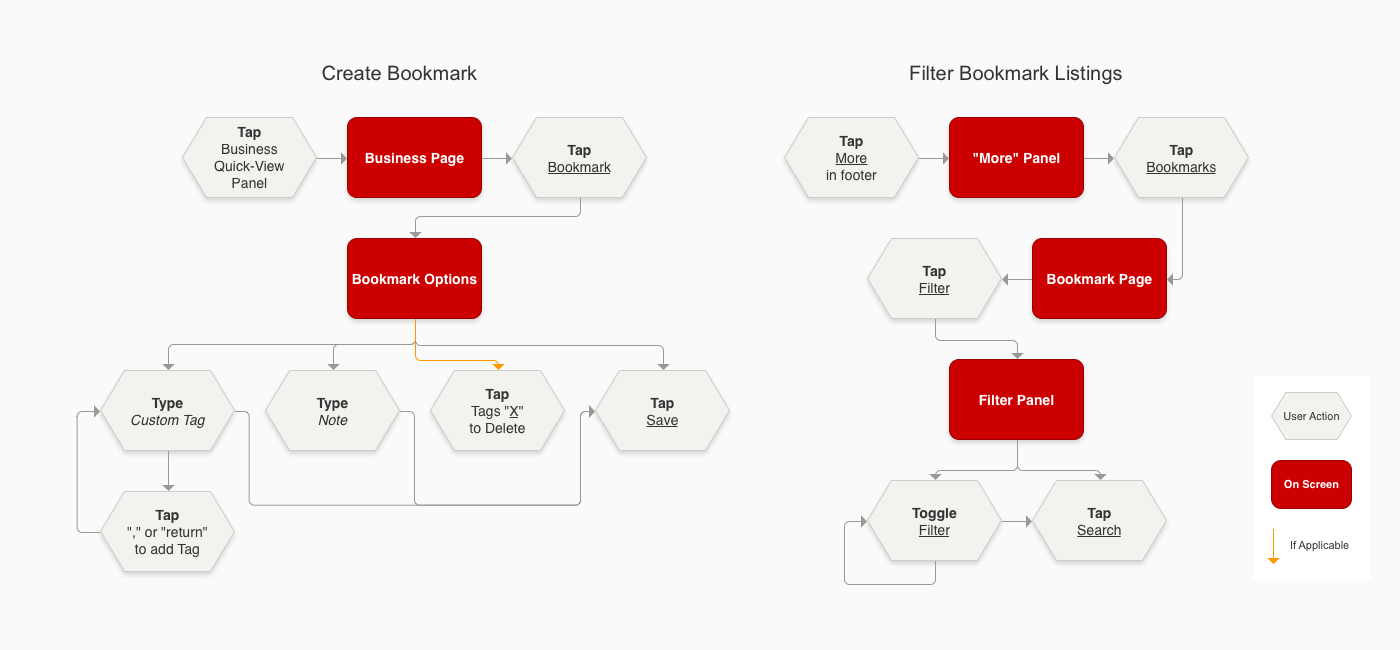 W I R E F R A M E
&
P R O T O T Y P E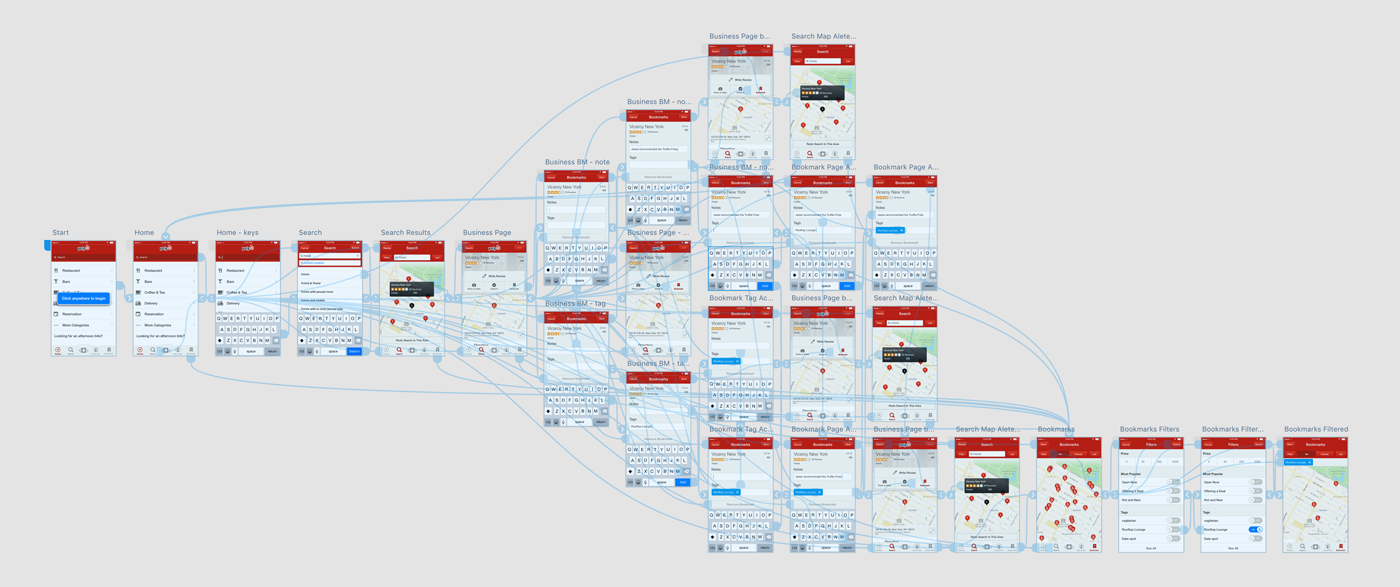 U S E R    T E S T I N G
&
A N A L Y S I S
coming soon-ish
Yelp and related marks are registered trademarks of Yelp Inc.